Learn about the re-useable capabilities of precision plastics
In the world of recycling, plastic tends to have a bad reputation or it gets whispered like a dirty word.  Indeed, according to the UN Environment Programm, one million plastic drinking bottles are purchased every minute.  This is certainly a disturbing statistic, and we are tasked with addressing the consequences of this waste.  However, it is important to distinguish the type of plastics causing severe pollution.  Plastic bottles and plastic bags are single-use, disposable plastics.  These are the ones that are clogging up the environment.
What people don't discuss often is plastics that are re-usable and recyclable.  At AIP, the plastics that we precision machine are high grade, quality polymers made for durability and continuous use in the following industries: Aerospace and Defense; Medical and Life Sciences; Power and Energy; Specialized Industrial.  That means they are evergreen materials that will not only last, but could be repurposed for a different application altogether.  Read on to find out about some of the high-performance polymers we work with, what they are used for and how they can be recycled.
Everyday Sustainable Precision Plastics
Polymer
Properties
AIP's Machined Applications
PPS
Broadest chemical resistance; zero moisture absorption; dimensional stability; ultra-low wear factors and structural strength

*available in several grades

Case Study: High-quality PPS wheel bushings for a theme park water ride.

Reduced ride downtime
Saved on maintenance and inventory costs
Lower energy cost
Efficient design
Low-wear

TORLON
Highest performing, melt-processible plastic; maintains strength and stiffness up to 500 F; chemical, thermal and stress resistance

*available in several grades

Ideal for critical mechanical and structural components for severe levels of temperature and stress

Jet Engine Components
High Temperature Electrical Connectors
Automotive Transmission components
Wear Rings in Oil Recovery
Valve Seats

PEEK
Biocompatible; abrasion and chemical resistant; low moisture absorption; very low smoke and toxic gas emission

*available in several grades

Case Study: PEEK Dynamic Telescopic Craniotomy (skull plate for brain traumas

Reduced ride downtime
Saved on maintenance and inventory costs
Lower energy cost
Efficient design
Low-wear

RADEL
Impact resistance; hydrolytic stability; excellent toughness; chemical resistance; heat deflection temperature of 405 F (207 C)

Medical Tubing
Hot Water Fittings
Dental Instruments
Sterilization Tray Lids

ULTEM
Excellent heat and flame resistance; high rigidity and strength; low thermal conductivity; highest dielectric strength

*available in several grades

Used as structural components in several industries

High-voltage circuit-breaker housings
High-temperature bobbins, coils, fuse blocks and wire coatings
Jet-engine components
Aircraft interior and electrical hardware parts
Microwave applications
Replaces glass in medical lamps
Thermoplastics – The Green Plastic
There are two types of polymers – thermoplastics and thermosets.  The plastics that we work with primarily at AIP are thermoplastics.  So, what's a thermoplastic and how is it re-usable or recyclable?
It's all about how the polymer reacts to chemicals and temperature.  Thermoplastics soften when heated and become more fluid, which makes them a very flexible polymer.  For this reason, these plastics can be remolded and recycled without losing their mechanical properties or dimensional stability.  Let's go in depth on some of the common thermoplastics we use for evergreen applications.
The AIP case study focusing on the use of PPS for the log flume ride bushing component is an excellent example of a thermoplastic built and machined for continuous use.  The bushing made from PPS could be used over and over again without wear.  Furthermore, it could be immersed in water and other chemicals without losing dimensionality or durability.
PEEK and ULTEM are both common polymers we machine at AIP.  With PEEK's high chemical resistance and biocompatibility, it is ideal for surgical applications such as the Dynamic Telescopic Craniotomy Case Study.  This polymer can withstand the internal temperatures and fluids of the body for extended use.
ULTEM is known for its strength and rigidity in extreme environments and temperatures.  This polymer is often used for re-useable medical instruments, since it reacts well to autoclave sterilizations.  Additionally, it's flammability rating and dimensional stability make it ideal as a weight-saving aerospace component.
As the plastics industry continues to innovate, the next generation of research will turn towards more sustainable and environmentally conscious materials.  Thermoplastics are one of the pioneers of this industry – leading plastics into the future as a material that can be reused and recycled.
Unrivaled Expertise. Unparalleled Results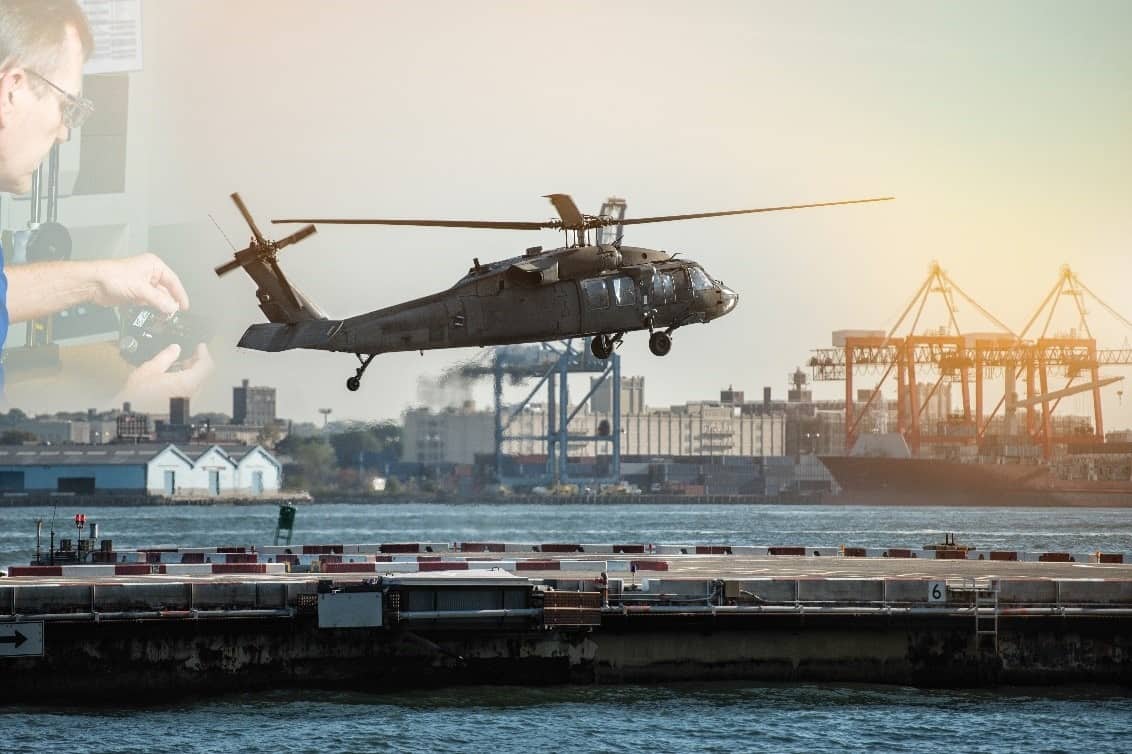 With 36+ years of experience in the industry, our dedicated craftsmen and ties to leading plastic manufacturers allow us to provide you with unrivaled knowledge and consulting in material selection, sizing, manufacturing techniques and beyond to best meet your project needs.
AIP offers a unique combination of CNC machining, raw material distribution, and consultancy as a reliable source for engineering information for materials such as PEEK, TORLON, ULTEM and more.
We are AS 9100D compliant; certified and registered with ISO 13485 and ISO 9001 and standards in our commitment to machining quality custom plastic components for specialized industrial sectors. Quality assurance is included as an integral part of our process and is addressed at every step of your project, from concept to completion.  Unrivaled Expertise.  Unparalleled Results.
READY FOR A CONSULTATION?
Tell us about your unique project's specifications, and we'll get the job done quickly and efficiently at a competitive price.


or request a quote here.