Suppliers
Looking for Trademarked Materials?
We Can Help You.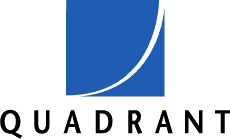 Acetron®
Borotron®
Ceram P™
Duratron®
Ertacetal™
Ertalon™
Ertalyte®
Extrulen™
Fluorosint®
Ketron®
Ketron® PEEK CC
KetronMAX™
MC®
MediTECH®
Monocast™
Nylamid™
Nylasteel®
Nylatrack™
Nylatron®
Polypenco™
Proteus®
Quadrant Plastics®
QuickSilver®
Sanalite®
Semitron®
Solidtrack®
Solidur™
Symalit®
SymaLITE®
Systaflex™
System TIVAR™
Techtron®
TIVAR®
Ultra Slide™

TECAPEEK™
TECATRON®
TECAPEI®
TECATOR™
TECASINT™
TECASON™
TECAFORM®
TECAMID®
TECAST™
HYDEX® 4101
HYDEX® 202
HYDEX® 302
HYDLAR® Z/ZF
TECANYL™
TECAPRO™
TECAFINE™
TECATEC™ CW60 PEKK
TECATEC™ CW50 PEEK

CIP 100® Series
CIP 200® Series
CIP 300® Series
BASF
Celazole®
Delrin®
DuPont™
Halar®
Hytrel®
Kel-F®
Kynar®
Radel®
SABIC Polymers
Solvay
Teflon™
Torlon®
Ultra-Poly CL6
Vespel®
Victrex™
Dissolvable Composites
Our close ties with the industry's leading plastics manufacturers give us even further insight and access to technical help in material selection, sizing and manufacturing procedures.
Through our positive dealer relationships, we have a host of material bases available for our expert machining services including Ultem®, Ertalyte®, Radel®, Vespel®, Torlon® Delrin® and more.
The carbon fiber trauma guides are gorgeous, a work of art."

Director

Orthopedic Startup Company
See Why We're Different
Get quality care, direct and open communication and unrivaled knowledge from our experienced craftsmen.
View Our Capabilities
Ready to Get Started?
We're here to support you through our expert machining and fast delivery… without breaking your budget.
Get a Quote