Celazole® U-Series and Duratron® PBI Take the Heat in Any Extreme Application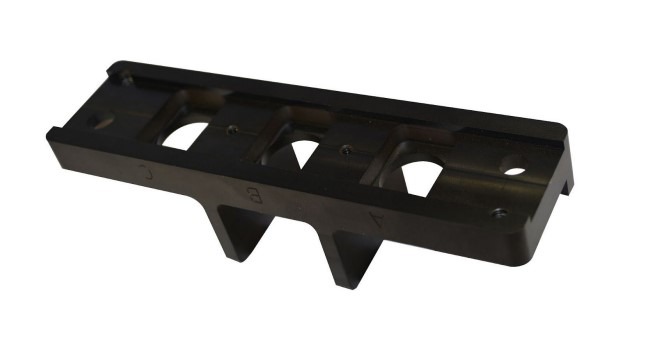 Every medical innovation begins with design and manufacturing. Before a small spinal implant goes to the patient, it must meet strict universal industry standards for safety, handling, and product consistency. Afterall, a failure in a medical device can have serious repercussions for not only the health and safety of end users, but also loss of credibility and resources for a manufacturer.
That's why medical device OEMs demand that machining facilities follow the ISO 13485 standard for medical device manufacturing.
In this informative brief, we take a deeper look at the benefits of this essential certification and how a precision machining facility can get certified.
The Benefits of having an ISO 13485 Certification
PBI has the highest mechanical properties of any polymer over 400°F (204°C). Compared to other performance polymers like Torlon® or PEEK®, it has the highest heat deflection temperature (HDT) at 800°F (427°C), with a continuous service capability of 750°F (399°C) in inert environments, or 650°F (343°C) in the air with short term exposure potential to 1,000°F (538°C).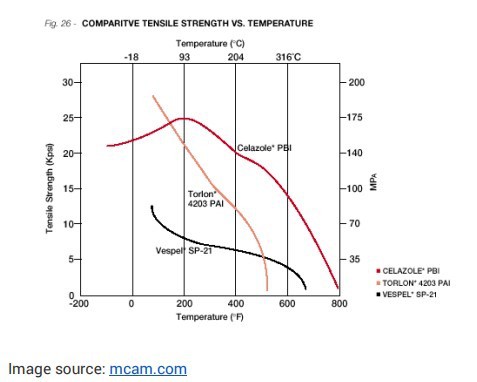 Wear-Resistant Performance
Celazole® U-60 is an unfilled polymer suitable for injection molding or CNC machining into precision parts. When it comes to wear and abrasion, PBI has the highest compressive strength of all plastics. Its compressive strength is 57 kpsi and, its modulus strength reaches 850 kpsi compared to grades of Torlon® that start at 440 kpsi.
Celazole® can handle high loads at any speed and outperforms wear-grade PAI, PI, and PEEK® under similar conditions. Without additional lubrication, it runs 40-50F cooler than the competition.
PBI Grades
PBI comes in grades that can be extruded or melt processed, but in this brief we are covering grades of PBI that are CNC machined.
Duratron® PBI
Duratron® CU60 PBI is the highest-performance engineering thermoplastic available on the market. It has the highest heat resistance and mechanical property retention over 400°F of any unfilled plastic. It also offers better wear resistance and load-carrying capabilities at extreme temperatures than any other reinforced or unreinforced engineering plastic.
Although it is an unreinforced material, Duratron® CU60 PBI is very "clean" in terms of ionic impurity, and it does not outgas (except water vapor). These properties make this material very attractive to semiconductor manufacturers for vacuum chamber applications.
Other properties of Duratron® CU60 PBI include excellent ultrasonic transparency. This makes it a strong choice for delicate parts, like probe tip lenses in ultrasonic measuring equipment.
Duratron® PBI also serves very well as a thermal insulator. Other plastics melt and do not stick to it. For these reasons, it's an ideal polymer for contact seals and insulator bushings in plastic production and molding equipment.
Celazole® PBI U-Series (U-60)
Celazole® U-Series has superior polymer strength with thermal stability. By itself, PBI can operate at continuous temperatures up to 1,004°F (540°C). As a resin incorporated into plastics, PBI features high heat and chemical resistance and good fatigue resistance, compressive strength, wear resistance, and electrical insulation.
Components made from Celazole® U-Series polymer perform well under conditions too severe for most plastics and outperform other materials like polyamide-imide (PAI) and polyetheretherketone (PEEK®) in many extreme environments.
Celazole® U-60 is an unfilled PBI polymer suitable for compression molding. It is often molded and machined into precision parts for industrial, chemical and petrochemical industries; aerospace, glass making, and liquid crystal display (LCD) panel manufacture.