An Informational Brief on Polymer Machining
Known for its ease of machining, coloring and adaptability to additives, ABS is a versatile performance thermoplastic.  While it may be used in household toys, it is also used for mission critical applications like electrical insulators and automotive interior and exterior parts.
AIP has over 37 years of experience machining complex components from thermoplastics like Acrylonitrile Butadiene Styrene (ABS).  In this insightful technical brief, we will discuss what goes into machining ABS and how it differs from other manufacturing options such as metal machining, injection molding, and 3D printing.
Properties of ABS
Machinists should keep data on the properties of the thermoplastics they use.  This aids in selecting the right material for a project.  Also, it helps determine if the material is a good candidate for the end-use.  Below are some of the key characteristics of Acrylonitrile Butadiene Styrene (ABS):
Key Properties
Impact resistance
Chemical resistance
Ideal electrical insulator with added moisture resistance
Good strength and stiffness
Platable grades
Excellent aesthetic qualities
Colorable
Various gloss levels (Matte to High Gloss)
Description
ABS is one of the most common thermoplastic polymers manufactured. It is relatively cheap compared to other performance thermoplastics, such as, PEEK or VESPEL.
It provides good mechanical properties, including, impact resistance, toughness and rigidity compared to other common polymers. It is also easy to modify with additives to improve any of its properties. It is often a polymer of choice where aesthetics and color are concerned, since its natural color is translucent ivory to white. Pigments and additives are often added to this resin to improve the qualities based on the project needs.
Two major categories could be ABS for extrusion and ABS for injection molding, then high and medium impact resistance. Generally, ABS would have useful characteristics within a temperature range from −20 to 80 °C (−4 to 176 °F). As an amorphous polymer, it does not have a true melting point.
The table below displays an overview of the material properties, units and values for machining ABS:
Material Property
Units
Value
Tensile Elongation at Break @73 F
%
20
Flexural Modulus of Elasticity @ 73 F
psi
340000
Tensile Modulus of Elasticity @ 73 F
psi
346000
Flexural Strength @ 73 F
psi
9300
Specific Gravity @73 F
ASTM D792
1.04
Tensile Strength @73 F, (ult)/(yld)
psi
5500 (ult)
Notched Izod Impact @73 F
ft-lb/in of notch
7.0
Heat Deflection Temperature @ 264 psi
F
220
Flammability Rating
UL94
HB(6.10mm)
Coefficient of Linear Thermal Expansion @73 F
in/in/F
5.2E-05
Dielectric Strength, Short Term
Volts/mil
450
Water Absorption, Immersion, 24 hours
Water Absorption, Saturation
% by weight
% by weight
0.30
0.70
Applications of ABS
ABS is mostly found in a wide variety of consumer products. Some of which include – Legos®, recorders and other musical instruments, golf club heads, household vacuums, and so on. ABS is a household staple for many consumer goods.
It also finds several end-use applications in the industrial sector. Applications include – automotive trim and components, inhalers, tendon prostheses, drug-delivery system tracheal tubes, enclosures for electrical and electronic assemblies, protective headgear and more.
Common Applications
Structural components
Automotive interior and exterior parts
Medical devices
Electrical components and assemblies
Toys
Housings/covers
Kitchen appliances
AIP Machining Capabilities: Unrivaled Expertise
Our close ties with the industry's leading plastics manufacturers give us even further insight and access to technical help in material selection, sizing and manufacturing procedures. If you are looking for a trademarked material for your project, we have a host of material bases available for expert machining. Whatever your application, our machinists can help you in material selection, sizing and manufacturing techniques from concept to completion.
Our Suppliers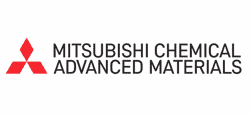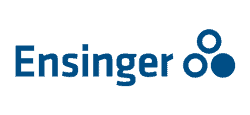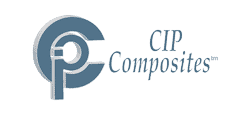 Machining ABS
Annealing ABS
As with any CNC machined part, annealing and stress-relieving is crucial to the machining process. Coolants, lubricants and trained procedures prevent cracking and crazing in a precision machined component. We recommend slow heating and cooling during the annealing process of thermoplastics. This reduces the chances of these stresses occurring from the heat generating during machining polymers like ABS. Our AIP machinists use computer controlled annealing ovens for the highest quality precision temperatures and time control. .
Machining ABS
PVC can be injection molded, extruded or thermoformed.  At AIP, we CNC machine compounded PVC.  For the best results, use sharp tools, avoid excessive clamping and cutting forces and use coolants to prevent overheating.  We recommend non-aromatic, water-soluble coolants because they are most suitable for ideal surface finishes and close tolerances. These include pressurized air and spray mists. Coolants also preserve and extend the life of tools.  These guidelines are general and are not a substitute for a conversation with your machinist.  For further information, speak to a CNC machinist at AIP to get specific machining information on PVC and other performance thermoplastics.
Although it is often blow molded, ABS can be CNC machined and milled for precision parts. ABS is manufactured in a variety of grades, but for precision machining of ABS structural parts, it is recommended to use Machine Grade ABS. For the best results, use sharp tools, avoid excessive clamping and cutting forces and use coolants to prevent overheating. We recommend non-aromatic, water-soluble coolants because they are most suitable for ideal surface finishes and close tolerances. These include pressurized air and spray mists. Coolants have the additional benefit of extending tool life as well.
Some companies machine both metals and plastics, which has detrimental outcomes for machined polymer products. Many past experiences have shown parts going to customer without cracks, only to develop surface cracks and warping over time due to exposure to metal machine shop fluids. Be sure to use a facility like AIP that only machines polymers.
Preventing Contamination
Contamination is a serious concern when machining polymer components for technically demanding industries such as aerospace and medical sciences. To ensure the highest level of sanitation down to the sub-molecular level, AIP Precision Machining designs, heat-treats, and machines only plastics with any sub-manufactured metalwork processed outside our facility. This allows us to de-risk the process from metallic cross contamination.
ABS Machining Guide: Supportive Information
Quality Assurance Certifications
Miscellaneous Materials
How will the heat from your machining project affect your project? Make sure to talk to your machinist about the CLTE of your machined part.
Read Our Blog