Mission Critical Polymers for Performance Rocketry
Every part of a rocket's design is critical. If one piece fails or the performance of that piece doesn't match the demands of the environment, then the whole rocket fails. Organizations like NASA, Boeing, Blue Origin and SpaceX approach rocket part design and selection with careful consideration.
Polymers have a unique position in the Aerospace and Defense market as they present features and capabilities that can stand the test of harsh environments and continuous use. High heat, dielectric strength, moisture resistance, insulative properties and impact strength all come into play in building the parts that make a performance rocket launch skyward.
In this insightful blog, we discuss four key aerospace polymers enabling success in the rocket industry.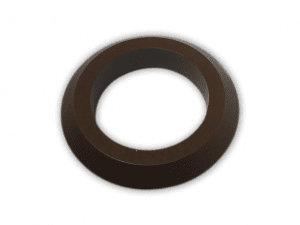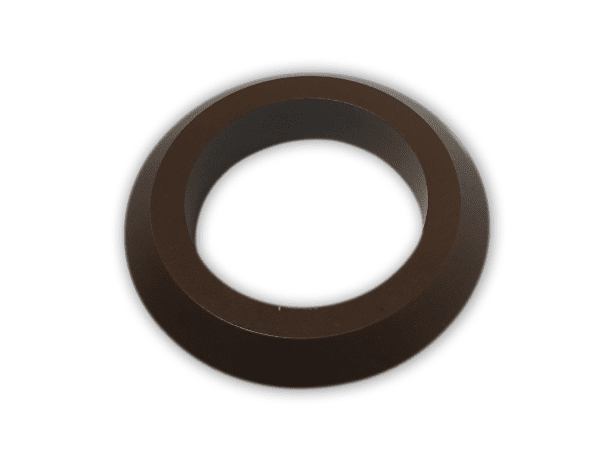 VESPEL® by DuPont
Polyimide (PI) is an extreme-performance thermoplastic branded by DuPont Co. as VESPEL®. The material's prime characteristics include outstanding creep resistance, high impact strength, and low wear at high PV. VESPEL® components allow for continuous operation temperatures of 500°F (260°C) with short-term excursion capabilities of 900°F (482°C). It is a well-known performance thermoplastic for aircraft parts, such as thrust washers, valve seats, seals and wear components.
VESPEL® is available in many grades to meet specific design requirements. The current available grades include SP-1 (Unfilled), SP-21 (15% Graphite), SP-22 (40% Graphite), SP-211 (15% Graphite and 10% PTFE) and SP-3 (15% Molybdenum Disulfide).
When it comes to high heat and stress, TORLON® can take it. Polyamide Imide (PAI) is an amorphous thermoplastic with the highest performing, melt-processability. It maintains strength and stiffness up to 500°F (260°C), has excellent wear resistance, and endures harsh thermal, chemical and stress conditions. With its continuous use under high heat and stress, this material is often used in the following aerospace applications:  bearing cages, high temperature electrical connectors, structural parts, valve seats, seals and wear components.
There are several TORLON® grades available for PAI, including TORLON® 4203 (electrical and high strength), TORLON® 4301 (general purpose wear), TORLON® 4XG (glass-reinforced) and TORLON® 4XCF (carbon-reinforced).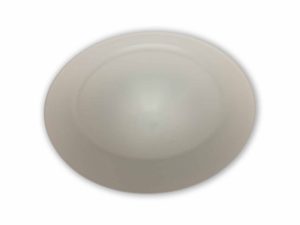 KEL-F®
KEL-F, or PCTFE (polychlorotrifluoroethylene), is a type of fluoropolymer that has a wide range of applications in the aerospace industry. It is prized for its high strength and durability, as well as its resistance to chemicals, heat, and wear. What makes KEL-F® stand out is its temperature range from -400°F to +400°F. KEL-F® In aerospace applications, KEL-F® is often used in fuel lines, hydraulic systems, and gaskets. Thanks to its unique properties, KEL-F® is an essential material for many aerospace applications.
At AIP, we machine various grades and brand name PCTFE. Branded names include the following: KEL-F® and NEOFLON®.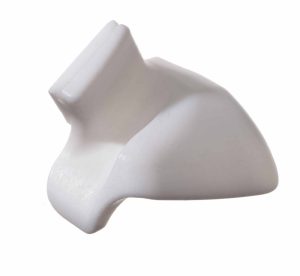 PTFE
PTFE, or Polytetrafluoroethylene, is a synthetic fluoropolymer of tetrafluoroethylene that has numerous applications in aerospace due to its low coefficient of friction, high temperatures and chemical resistance, and non-stick properties. PTFE was first used in the aerospace industry in the 1940s and has since been used in a variety of aerospace applications such as fuel lines, hydraulic systems, and gaskets.
At AIP, we machine various grades and brand name PTFE. Branded names include the following:  FLUOROSINT® 207, FLUOROSINT® 500, DYNEON®, SEMITRON® ESD 500HR, SEMITRON® PTFE, TEFLON®.
Polymers take flight as a new standard of aircraft excellence
As aerospace rocketry and aircraft continue to evolve with advanced technologies and sophisticated capabilities, material selection is crucial. Every piece that goes into a rocket is carefully thought and crafted for the highest level of performance. Torlon®, Vespel®, KEL-F® and PTFE are all thermoplastics enabling success in mission critical Aerospace and Defense rocketry.
Supporting Materials