A discussion on the importance of ITAR registration
Whether it is distributing M16 rifles for military operatives or manufacturing landing gear components for AC-130J gunships, facilities that deal with USML Defense Articles in the United States must be compliant with and registered under the International Traffic in Arms Regulations (ITAR). 
ITAR regulates the production, sale and transport of munitions categorized under the United States Munitions List (USML).  There are 21 groupings in the USML Defense Articles including:  spacecraft, aircraft, rockets and missiles, weapons, nuclear munitions as well as technology and data.  Precision machined parts for sensitive aerospace and defense programs fall within this list of regulated items.
At AIP, we not only guarantee a quality assurance program, we are ITAR certified and registered in order to assure protection of vital United States technology assets.  Our certifications also include ISO 13485:2016 certified, AS9100D:2016 certified and FDA registered.  For the past 37 years, we have worked with leading aerospace and defense engineers and contractors to machine components for the aerospace and defense sectors.  We understand the value and necessity of being ITAR certified and registered to these customers and our country.
In this issue of our monthly blog, we discuss what it means to be ITAR certified and how it emphasizes our commitment to excellence.
Why should a plastics machining facility be ITAR certified? 
The International Traffic in Arms Regulations (ITAR) is the United States regulation that controls the manufacture, sale, and distribution of defense and space-related articles and services as defined in the United States Munitions List (USML).
Besides rocket launchers, torpedoes, and other military hardware, the list also restricts the plans, diagrams, photos, and other documentation used to build ITAR-controlled military gear. This is referred to by ITAR as "technical data".  Under ITAR, access to physical materials and technical data related to defense and military technologies is restricted to US citizens.  
Annual Fee and Registration
The ITAR certification incurs an annual registration fee of $2,250.00 along with an application.  All companies required to register must document and keep records of their ITAR related activities and make them available for inspection upon request from DDTC.  Additionally, ITAR registered companies are required to have a formal technology control plan (TCP).
Infractions and Penalties
The basic premise of ITAR is to protect sensitive military and defense material made in the United States from any harmful activity.  Any infraction against the ITAR regulations can result in heavy fines and significant brand and reputation damage.  Additionally, noncompliance can mean the loss of business to a compliant competitor.
Fines
Civil fines up to $500,000 per violation

Criminal fines up to $1 million and/or 10 years imprisonment per violation
Who needs to be ITAR compliant?
Any company that handles, manufactures, designs, sells, or distributes items on the USML must be ITAR compliant. The State Department's Directorate of Defense Trade Controls (DDTC) compiles and manages the list of companies that can deal in USML goods and services. Companies must establish their own regulations to uphold ITAR compliance. Some examples of companies and entities who must be ITAR registered and certified include the following:
Wholesalers

Contractors

Distributors

Third-party suppliers

Computer software/hardware vendors
An example would be a steel manufacturer who machines triggers for automatic rifles specifically for the United States Military. This manufacturer is required to have ITAR registration and certification to produce this specific part of the weapon. They must also follow the guidelines and establish company regulations to align with ITAR.
As a precision plastics machining company, we work closely with companies and contractors in the aerospace and defense sector. In aerospace and defense, high-performance thermoplastics are sought after for their strength and weight-saving capabilities.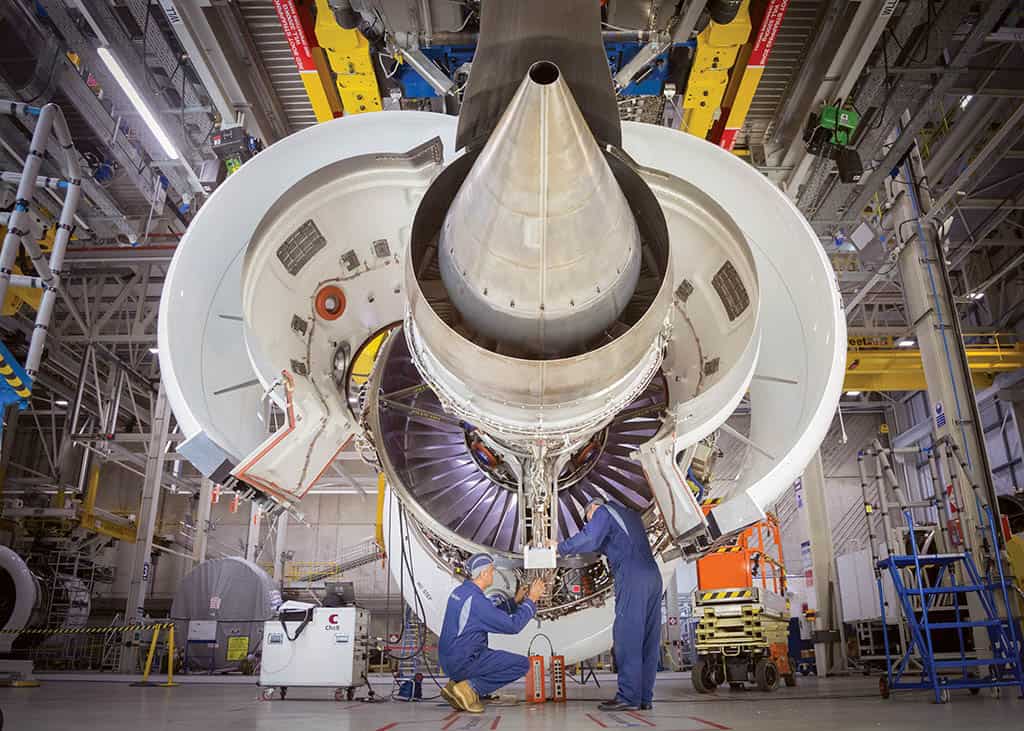 Our products machined for these industries include:
Aircraft engines, systems and structural components

Chemical detection devices

Landing gear components

Military targeting and defense sensors

Space and Satellite devices
Our machined polymers and components for aerospace and defense must pass through rigorous quality management assurance and testing while simultaneously meeting the ITAR regulations. This helps us to ensure not only that we are meeting our own personal standards of unrivaled expertise, but that we are meeting the industry standards to create unparalleled results.
How does ITAR certification help AIP serve the aerospace and defense sectors?
At AIP, we promise "unrivaled expertise and unparalleled results". These guiding principles have made us seek out the highest levels of certifications and industry standards for these major markets: aerospace, medical, power and energy and specialized industrial.
In order to survive the rigors of the aerospace and defense industry, AIP produces components with the utmost level of precision. These products are lightweight, radar absorbent and made to last in extreme temperatures. Additionally, they follow strict adherence to industry specifications.
We know that product durability, weight and resistance to high temperatures and corrosive materials are essential for our customers. In our commitment to quality custom plastic components for aerospace and defense industry, AIP is a certified and registered ITAR facility. We are capable of satisfying all customer DOD, NASA, and FAA quality requirements flowed down from our OEM customers.
At AIP, quality assurance is a norm not only for our customers but for ourselves. As an ITAR certified and registered facility, we are proud to offer a complex quality assurance process that focuses on product quality, fast delivery and cost-effective options.
What about AIP Precision Machining allows us to achieve ITAR Certification
"Consistency and commitment define our company," says John MacDonald, president of AIP Precision Machining. "While management pursued and procured the means to establish the ITAR registration and certification, it is our team and their daily attention to their craft and expertise that allows us to uphold the regulations. That's what makes us better every day at exceeding the needs of our valued customers."
Supporting Materials
AIP's Aerospace and Defense Capabilities
Certifications and Regulatory Resources
What's the most lightweight solution for aircraft operators today? We'll give you one guess.
Learn more about the secret to fuel-efficiency in aircraft.
Read Our Blog