Specialized industries necessitate specialized materials.  Heavy industrial equipment requires materials with strength and resilience to handle high-loads.  Chemical processing applications, such as galvanic tanks or liquid storage tanks need high chemical and corrosion resistant materials.  On an amusement park ride, materials must be high-impact, weight-bearing and durable, as well as aesthetically pleasing.  Although these are all various applications, AIP can precision machine composites to provide solutions for any project's exact specifications.
In this issue of AIP's latest blog, we discuss the diverse thermoplastics we machine for the specialized industrial sector.
Read on to find out about the benefits of the following thermoplastics:
PEEK
Polysulfone
Radel
PPS
ULTEM
TORLON
Delrin
PEEK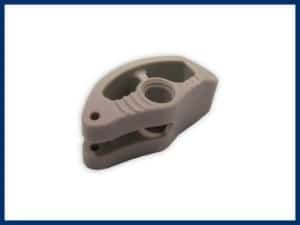 PEEK (polyetheretherketone) is a lightweight thermoplastic known for excellent chemical and moisture resistance.  For this reason, it has versatile applications in multiple industries:  Medical & Life Sciences, Power & Energy, Aerospace & Defense and the Specialized Industrial Sector.
PEEK is a semi-crystalline, high-performance thermoplastic. This means it has enough elasticity to be machined to various custom designs, with strong mechanical properties that provide resistance to fatigue and stress-cracking, as well as a good structure for bearing, wear and structural applications.
In the Specialized Industrial Sector, PEEK is a great option for food and beverage filling or automated manufacturing equipment because it is highly chemical and moisture resistant.
Applications Include:
Processing Equipment
Vacuum Chamber Applications
Semiconductor Manufacturing Equipment
Polysulfone – PSU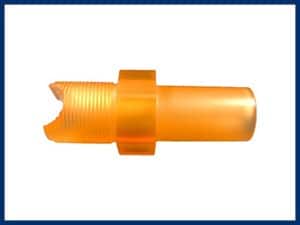 Made from UDEL Resin, PSU (Polysulfone) is a high-performance thermoplastic that retains its properties in temperatures ranging from -150°F (-100°C) to 300°F (150°C).
Further properties include:
Excellent Radiation Stability
Chemical resistance
Hydrolysis Resistance For Constant Use In Hot Water And Steam
Applications Include:
Stainless Steel Replacement
Aluminum Parts Replacement
Semiconductor Process Equipment Components
Radel – PPSU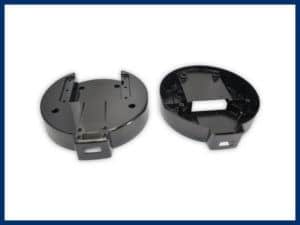 With high heat and high impact performance, RADEL delivers better impact resistance and chemical resistance than other sulfone-based polymers, such as UDEL and ULTEM. Its toughness and long-term hydrolytic stability mean it performs well even under autoclave pressure. Notably, RADEL can also be polished to a mirror finish and is FDA and NSF approved for food and beverage contact.
Applications Include:
Electronic Burn-in Sockets
Precision Filter Components
Steam Autoclave Cycle
Ryton – PPS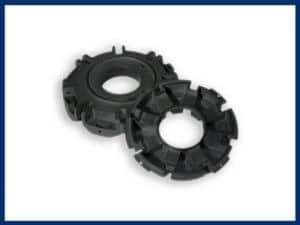 Did you know that PPS (or Polyphenylene sulfide) products offer the broadest resistance to chemicals of any advanced engineering plastic? Other properties include high temperature stability, hydrolysis resistance, superb dimensional stability and structural durability. It's no surprise that this makes it a popular choice for industrial usages.
Applications Include:
Chemical Pumps
HPLC Components
Semiconductor Wafer CMP Clamp Rings
Theme-Park Coaster Wheel Bushings
ULTEM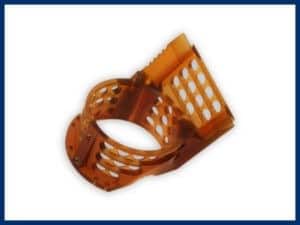 This polymer is an amorphous, amber-to-transparent thermoplastic.  ULTEM is often sought after for its high ductility, thermal resistance, rigidity and comprehensive chemical endurance.  AIP machines ULTEM into many components, especially electrical insulation parts in the specialized industrial sector.
Applications Include:
Analytical Instrumentation
Dielectric Properties Required
Electrical Insulators
High Strength Situations
Semiconductor Process Components
Structural Components
Underwater Connector Bodies
TORLON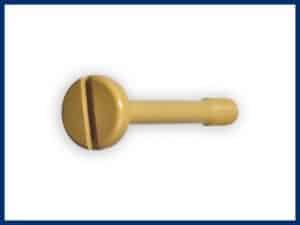 TORLON, PAI (polyamide-imide), is an amorphous, high-performance thermoplastic. Due to its consistent performance at severe levels of temperature and stress, TORLON is ideal for critical mechanical and structural components of jet engines, automotive transmissions, oil recovery, off-road vehicles and heavy-duty equipment.  Explore the TORLON Machining Guide from AIP for information on applications and capabilities of this incredible polymer.
Applications Include:
Bearing Cages
High Temperature Electrical Connectors
Structural Parts
Valve Seats
Wear Rings
Delrin – Acetal (Polyoxymethylene)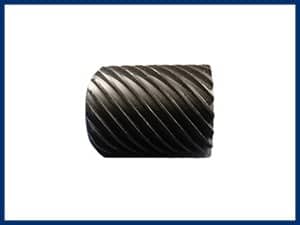 This semi-crystalline material provides unprecedented strength and stiffness while maintaining a low coefficient of friction and good wear properties in wet environments. Excellent for high moisture or submerged applications, Acetal significantly outperforms Nylon in these environments.
Several different grades of Acetals are available that AIP machines: PTFE-filled Acetals with lower coefficients of friction (ideal where impact strength and wear capability are needed), glass-reinforced Acetals with a much higher strength and greater heat resistance and FDA-compliant Acetals for medical- and food-related applications.
Applications Include:
Electrical Insulators
Industrial Bearings
Rollers
Gears
Scraper Blades
Unrivaled Expertise. Unparalleled Results
With 36+ years of experience in the industry, our dedicated craftsmen and ties to leading plastic manufacturers allow us to provide you with unrivaled knowledge and consulting in material selection, sizing, manufacturing techniques and beyond to best meet your project needs.
AIP offers a unique combination of CNC machining, raw material distribution, and consultancy as a reliable source for engineering information for materials such as PEEK, TORLON, ULTEM and more.
We are AS 9100D compliant; certified and registered with ISO 13485 and ISO 9001 and standards in our commitment to machining quality custom plastic components for specialized industrial sectors. Quality assurance is included as an integral part of our process and is addressed at every step of your project, from concept to completion.  Unrivaled Expertise.  Unparalleled Results.
AIP Supportive Information:
READY FOR A CONSULTATION?
Tell us about your power & energy needs and we'll get the job done quickly and efficiently at a competitive price.


or request a quote here.