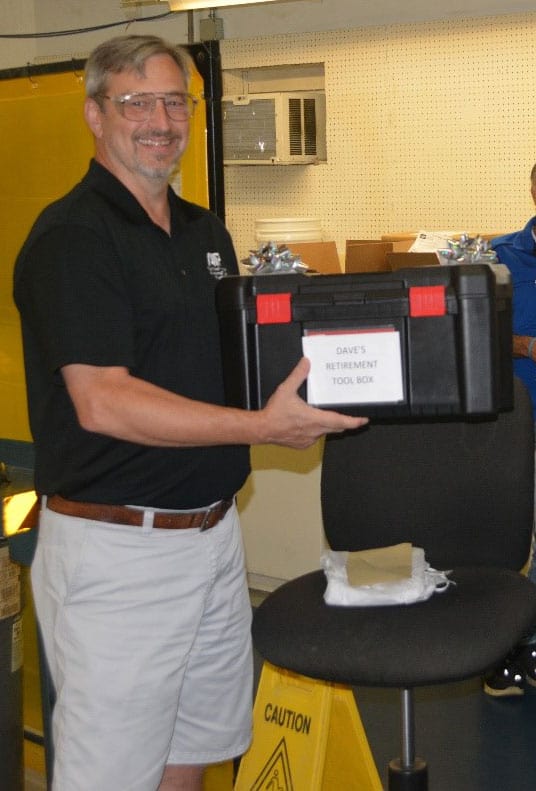 Company News: Retirement
After 40 years in various Quality Control roles—from inspection, regulatory affairs, management, and HSE—Dave Eckroth has retired. Having spent 22 of his 40 years at AIP, his "going-away" party felt like saying goodbye to a family member, not a coworker. We all wish him a safe, happy, healthy and very long retirement.
Dave has been instrumental in the regulatory aspects of AIP's business, such as attaining our ISO certifications and keeping them up-to-date. He consistently raised the company's Quality Health, Safety and Environment standards. As Dave has often said, "You can't measure in quality."
In Quality Control, Dave was the final gatekeeper to ensure customers received exactly what they ordered. He balanced efficiency with quality, and designed processes and procedures to avoid mistakes and mitigate risks. If a product needed to shift even a thousandth of an inch during inspection, Dave made sure it did.
We celebrated his retirement with a company luncheon. Though Dave could have picked any food, he chose good old-fashioned pizza. Many of us shared how much we've enjoyed working with him over the years, including our CEO, John MacDonald. Of Dave's retirement, he said:
"Moments like this make me think that regardless of the many challenges we face, it is quite unique and special to have a dedicated group of people who have stuck together as a team for so many years."
Dave thanked everyone and shared that AIP was the best place he'd ever worked. We sent Dave off with balloons and wish him all the best in retirement, where he plans to remodel his old Chevy truck.